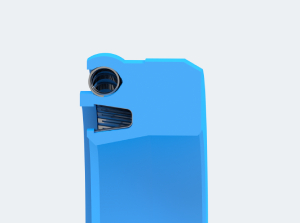 Description

a series of lip seals with jacket in Neuflon-ptfe compound and UHMWPE expanded by a spring
either in AISI 301 302, Elgiloy, Hastelloy, Inconel X750 Nace.
Spring Energized seals satisfy the most rigorous demands for Oil & Gas, chemical, pharmaceutical, food processing and cryogenics applications.
Optional filling with EU - FDA approved White Silicone.

Ample chemical resistance range Long term maintenance of the pre load
Uncontaminating and sterilizable, Minimum frictional coefficient No adhesion to the counter-surface No ageing